Faith MacWatters – RMT
Faith MacWatters, RMT is a dedicated professional known for putting her clients first.  With three years of extensive training at Vancouver College of Massage Therapy, Faith is now in her fourth year of practice.  Her practice takes a versatile approach to overall health and wellness.  Faith's varied experience allows her to tailor treatment to the needs of each individual.
With her extensive knowledge of soft tissue and musculoskeletal conditions, Faith's goal is to see significant results in her clients' increased wellness. Faith promotes active living and the use of self-care techniques such as stretching, hydrotherapy and remedial exercise to achieve optimum health and function.
Faith has always had a keen interest in healthcare and a passion for helping people. Her career choice was based on having many close friends and family members with various ailments and health concerns.
Faith has been a Pitt Meadows resident for five years.  She enjoys spending her spare time raising her two little ones.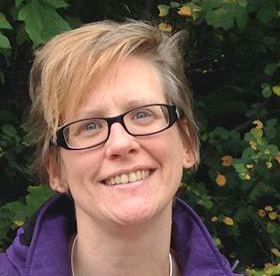 Call – (604) 459-3223 to book with Faith MacWatters, RMT